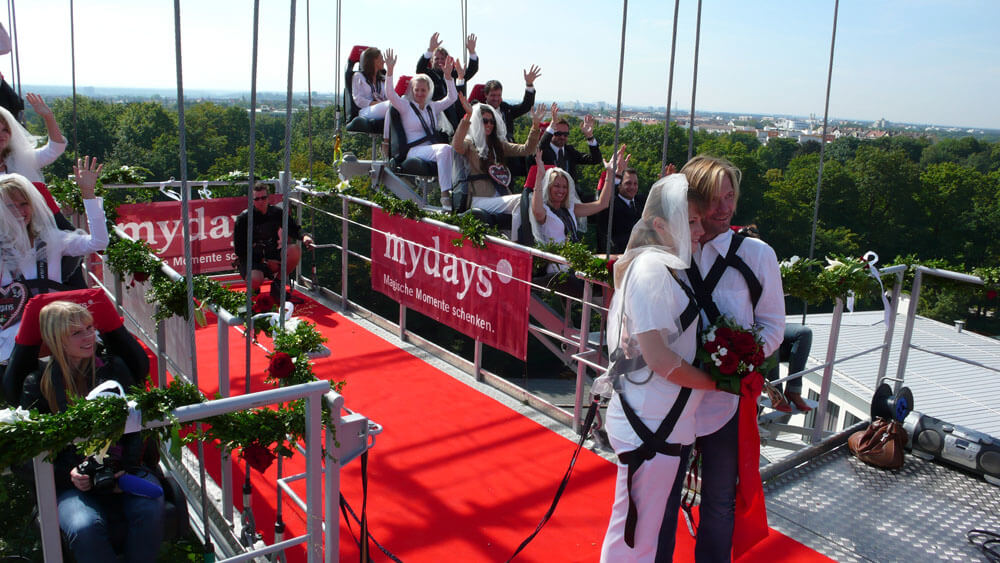 Jeroen and Sandra Kippers from Brussels, Belgium, were lifted on a platform by crane up 160 feet in the air for their wedding ceremony. After the vows, they made it official by bungee-jumping over the side!
The Build up time for such wedding set was around 3hrs
They celebrated the wedding by having a floating reception that  included a three-course meal.
The cost of such a spectacular wedding you ask ? Around €28,000
Have you ever imagined getting married in the sky? 
Leave us your comments below